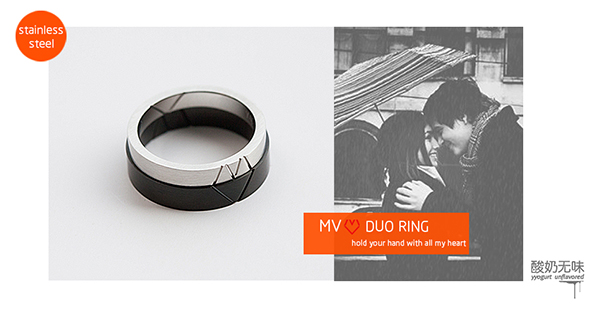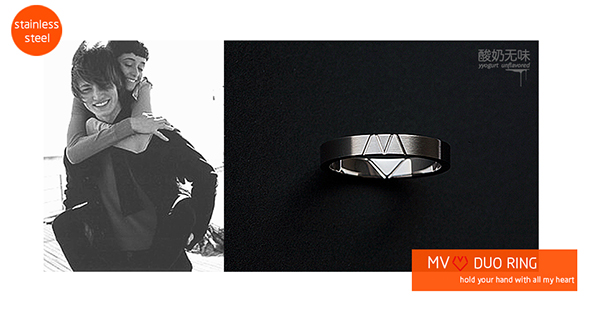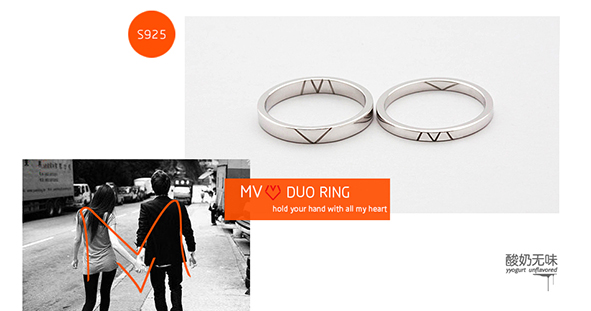 MV Heart Duo Ring
engagement ring
M and V are forming a heart when they are put together while each ring stays mysteries like totem symbol when wearing separately. The inlay cut line not only represents the other half but also could emerge a full heart when you look in a right way, full of love and fun. M and V is also the hidden symbol discovered by the designer that exists when two are walking hand in hand.

Made in surgical stainless steel and 925 silver.  Size: M 5/6/7, V 6/7/8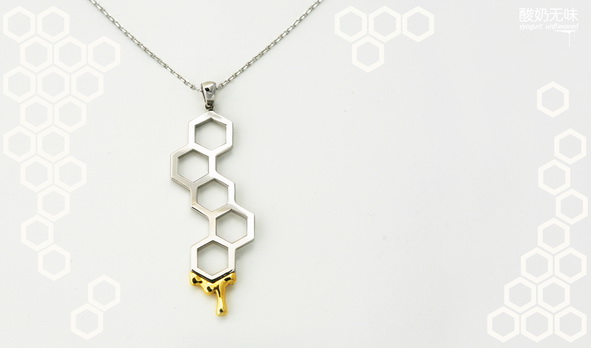 Honey Tear
Necklace
2012
Sweet home with sweat honey tear
Sterling Silver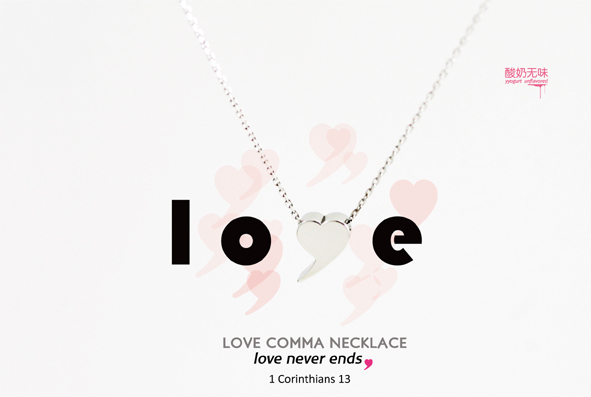 Love Comma
Necklace
2012
Love Never Ends,
1 Corins 13
Sterling Silver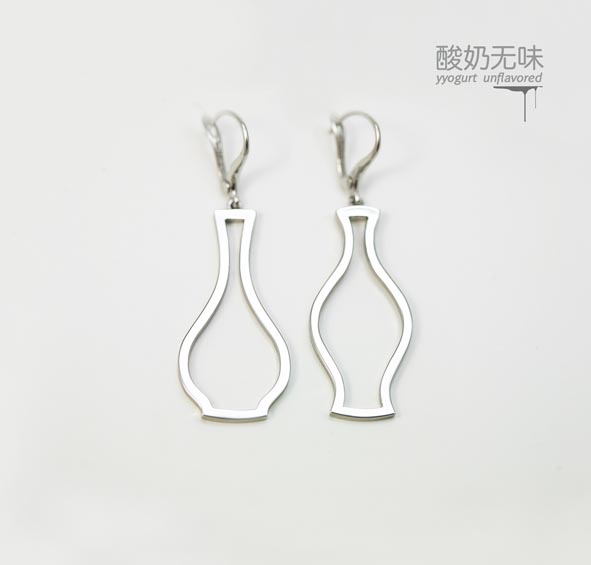 VASE

Earring

Originated from the most valued vase in history.
Sterling Silver
ECG

necklace
2011

Heart beats for someone special.
This original design is for love.
Sterling Silver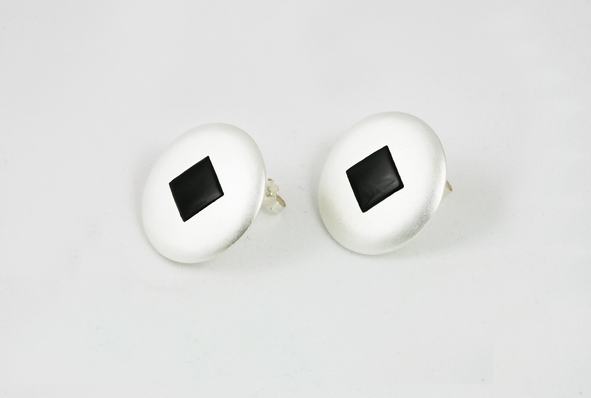 Square and round

earring

It is ancient Chinese's simple believe that the world is round and the earth is square, and then it is the kernel of the oriental philosophy: round outside and square inside. This theory also is reelected in the design of the coin. This design is designer's solute to the traditional culture.
sterling silver / agate
diameter 22mm
weight: silver 18gram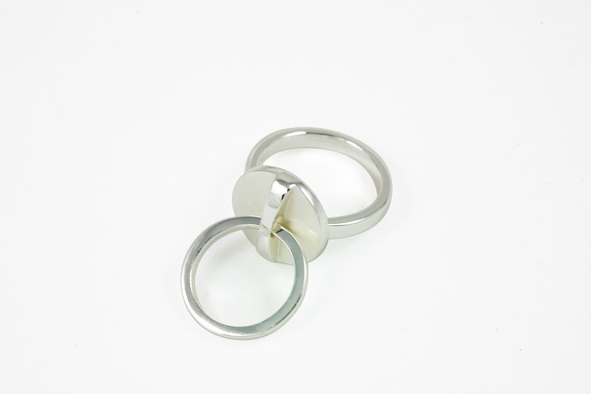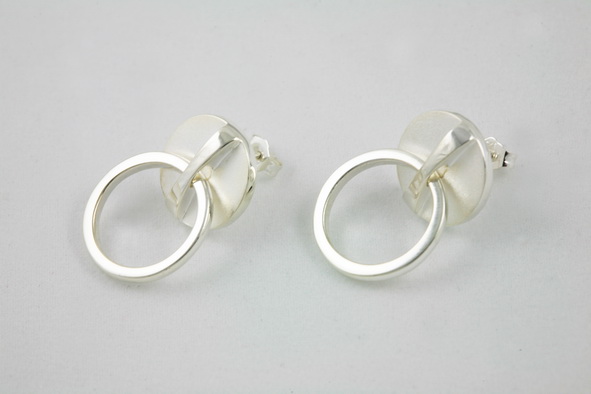 Door knocker

ring & earring

In China, You could find various door knockers in size, shape and material. the door knocker is often made in the shape of a lion's mouth and they always comes in pair. Orientals believe lion could protect the family.
This pair of earring and ring is inspired from the knocker, and was designed in a simple way. Chic and oriental flare.
sterling silver
ring 17mm earring H23mm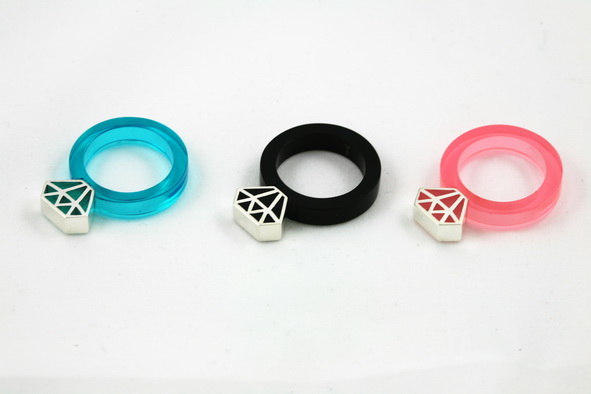 Fairy tale Diamond Ring


When I was a child, i hope to have a big diamond ring. So i drew a big diamond ring on a cardboard then cut. I was so happy wearing it and show around. This kind of happiness is so simple and full of my childhood. Years later, I grew up and received the real diamond ring one day, which reminds me of the paper one. This design follows exactly the ring of my childhood, except that the material changes, and I grew up.
sterling silver /resin
size: 17mm
black, agate green /pink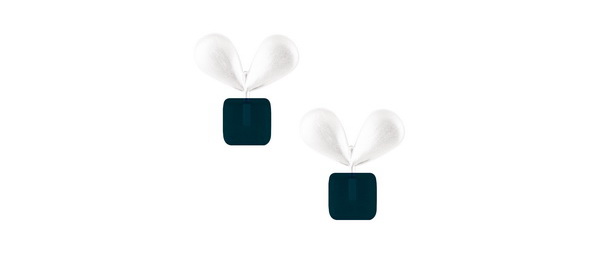 petite grass earring
cute grass earring with arms open like a baby waiting the hug. perfect match for petite flower.

sterling silver /resin
H20mm
black, agate green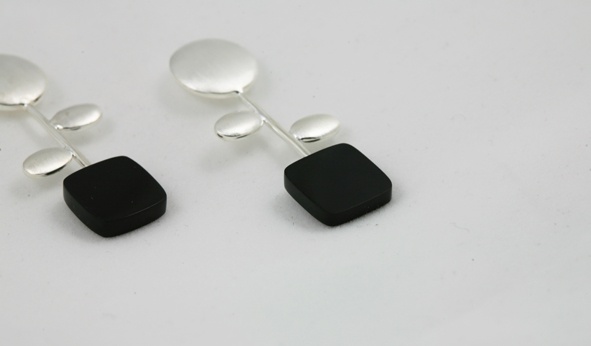 petite flower
cute flower earring with a round big head. chic and girly.
sterling silver /resin
size: H40mm
black, agate green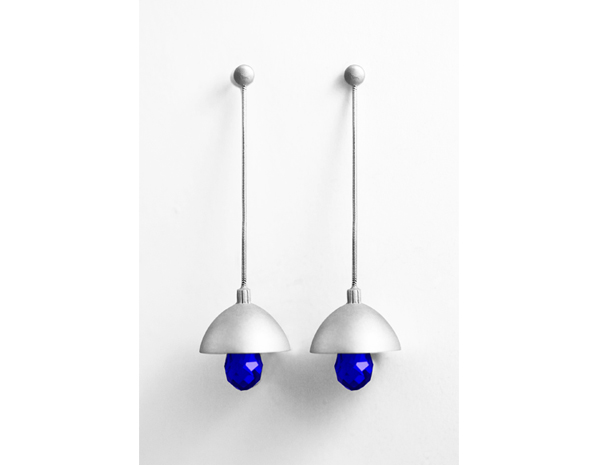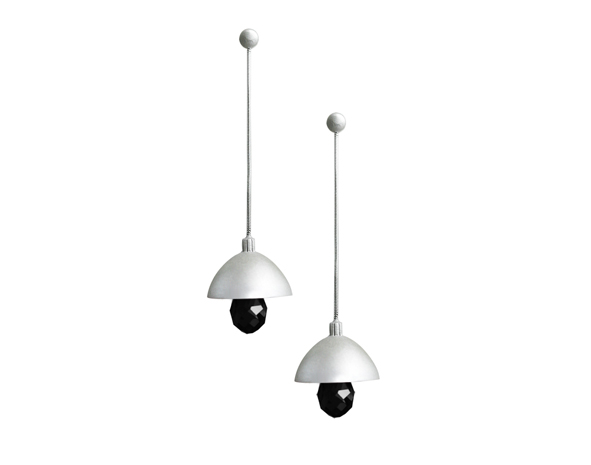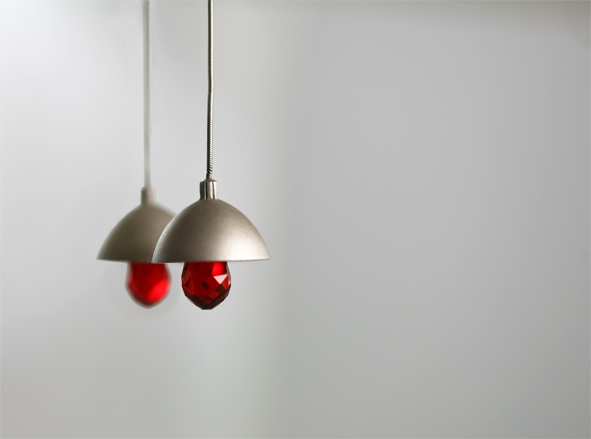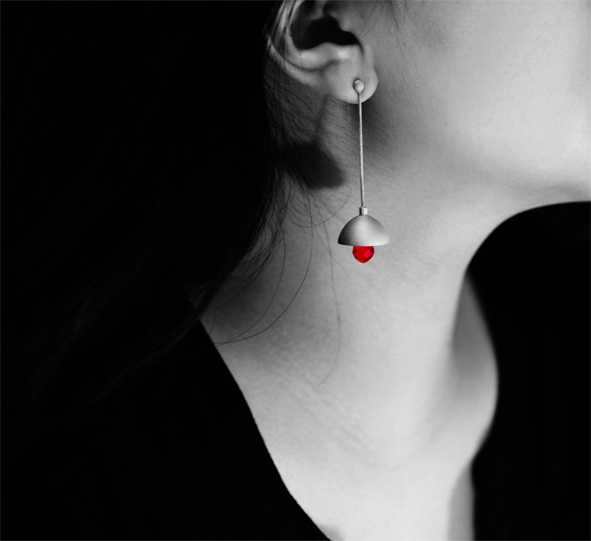 pendant light II earring
Inspired from the daily objects pendant lamp, this design combines innovation and high quality craftsmanship. What is interesting is that it makes small noise like a jingle bell when wearing.
sterling silver/ crystal
63mm H
black, royal blue, China red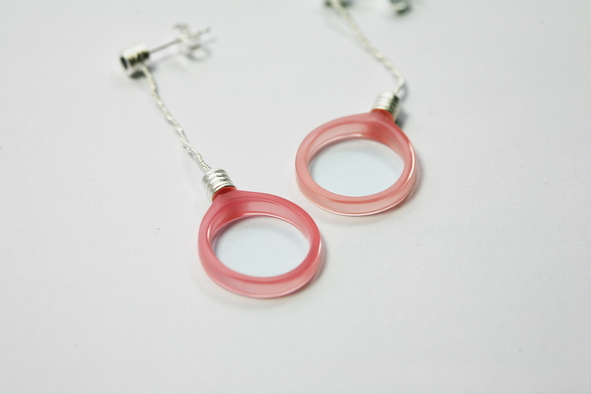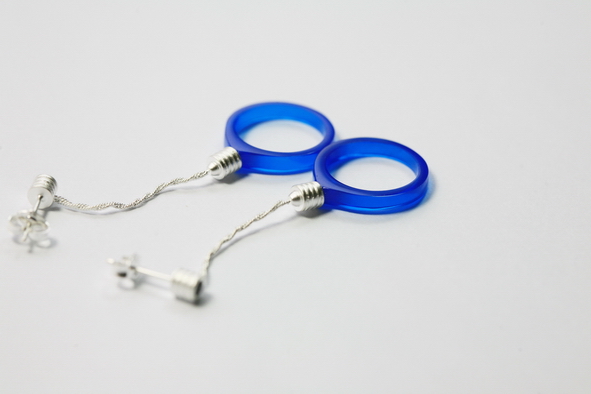 light ring/ earring
Inspired from common bulb and the light. Simple and chic. handmade.

sterling silver /acrylic /zircon
size: inner diameter17mm
black, agate green, pink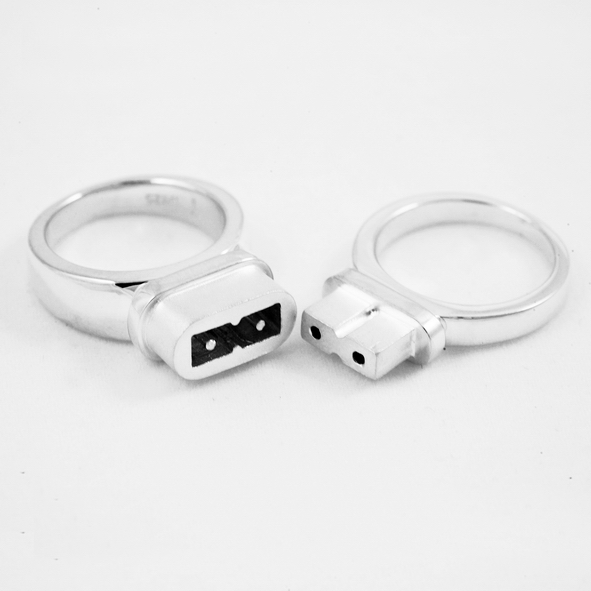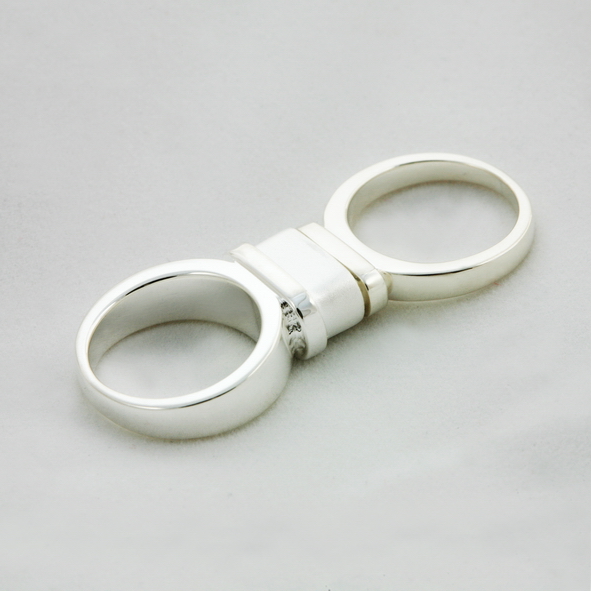 plug and socket ring
2009
A friend changes his msn name after returning from long business journey: the plug is home to socket. This is interesting and makes me think the relation between plug and socket. They are such a perfect pair that no one could never exists without the other. Is this the meaning of love?


Sterling Silver
17mm/ 20mm